Hair Replacement Systems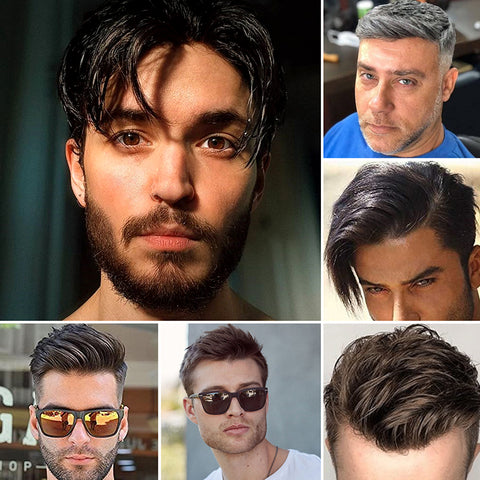 When you experience the pain of hair loss, your hair becomes thinner and thinner, and your hairline moves backward. Whether it is caused by life stress, disease, family genetics, or eating habits, non surgical hair replacement is your best choose.
Under normal circumstances, customers prefer to go to the salon to buy and then install the hair replacement systems. So barber shops, beauty shops, and hair suppliers all need wholesale hair replacement systems, but that will incur high intermediate costs!
New Toupee will solve this problem for you, you can say "no" to the intermediate fee! Find newtoupee on the Internet, then you will get a way to enjoy the same quality hair replacement systems as your salon shop at the factory price. All you need to do is browse our products and select the hair unit that matches yours. If you can't If you find it by yourself, please contact us, newtoupee will come into what we can to help you find a hair replacement that fits you perfectly.
Newtoupee can meet all your needs and is your best hair partner!